Anyone can be attracted to the prophetic ministry
1 Corinthians 12:28

 28 And God has placed in the church first of all apostles, second prophets, third teachers, then miracles, then gifts of healing, of helping, of guidance, and of different kinds of tongues. New International Version (NIV)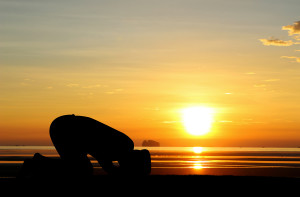 It is always fulfilling and comforting to learn God's plan for His people. It is a blessing to be the chosen one to reveal God's message to others. If you clearly understand God's message in the Bible, His promises as He returns, you will have peace, hope, courage, and confidence that God is working out His will in everyone's life. You will also know that God is in control; God will protect His people, and God knows what is best for His people.
Becoming God's prophet needs to possess essential characters because it is not easy to speak God's message to others. One must understand that God is more concerned with the messenger than the message, a minister than the ministry. Therefore, it is important that a prophet possess godly characters in order to speak the right message of God to His believers.
What kind of people are attracted to prophetic ministry and what characters do they need to possess to be called a True Prophet? Anyone who wants to be God's prophet must be spiritually and morally ready since there are virtues that a prophet needs to possess called godly characters:
Must be filled with the power of the Holy Spirit
Acts 2:17 says:

"I will pour out my Spirit on all people Your sons and your daughters will prophesy."
A prophet must have the spirit of God to act. Without the Holy Spirit, a prophet will not have the courage to reveal God's message to His believers.
Totally Obedient to God
Total obedience to God is vital for a prophet to possess. Prophetic ministry entails a higher standard; therefore, God's prophet must have firm standard in order to demonstrate Jesus in their words and actions.
True Patience and Commitment
Daniel 12:9

He replied, "Go your way, Daniel, because the words are closed up and sealed until the time of the end.
True patience is a vital aspect in a prophetic ministry. You have much time to wait for God and for His word to be fulfilled. Once a prophet possessed a true patience, he will then manifests a dedicated commitment to God and His purposes.
Has Great Humility
The greatest threat to the prophetic ministry is pride. God teaches His people to the virtue of humility. Thus, God will have to institute a profound act of humility in the life of His people especially to the one whom He plans to speak for Him.
Courage
Faithfulness to God will give you the courage to stand for whatever trials and dangers you might encounter as you bring God's message to everyone.
Ezekiel 3:10-15

10 And he said to me, "Son of man, listen carefully and take to heart all the words I speak to you. 11 Go now to your people in exile and speak to them. Say to them, 'This is what the Sovereign LORD says,' whether they listen or fail to listen."

12 Then the Spirit lifted me up, and I heard behind me a loud rumbling sound as the glory of the LORD rose from the place where it was standing. 13 It was the sound of the wings of the living creatures brushing against each other and the sound of the wheels beside them, a loud rumbling sound. 14 The Spirit then lifted me up and took me away, and I went in bitterness and in the anger of my spirit, with the strong hand of the LORD on me. 15 I came to the exiles who lived at Tel Aviv near the Kebar River. And there, where they were living, I sat among them for seven days—deeply distressed. (New International Version)