Yes, Prophecy Prayer Can, Enhance Your Life in Every Area Bringing Healing and Peace in areas as relationship, health, finances and career. You have different needs and you can always call and speak to a true accurate prophet of God.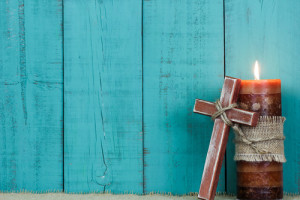 Bible scripture reveals everything the real meaning of Prophecy and how God chooses His prophets to speak His messages to the people, and how prophecy works in our life. With God's revelation through his prophet, it helps us grow our faith, know HIM better, and it enhances our life by teaching us what a Christian way of living is.
Prophecy tells us who is really God
"Remember the former things of old, for I am God, and there is no one; I am God and there is no one like ME, declaring the end from the beginning, and from ancient times things that are not yet done".
This passage explains that God precisely tells His people about the future and give encouragement and hope beyond the time of trouble. This bible passage also tells us that God is the only one who can reveal the end and beginning of the story.
Prophecy can changed our stoned-heart into a genuine heart
Prophecy teaches us to be firm with our faith, how to fight temptations, and how to remain hopeful at times of anguish and any untoward incidents in our life.
Different verses tell us that God foretells accurately about the future, and one of the most striking verses from the bible is from Isaiah 46:9-10 that says:
"People are naturally hard hearten, slothful, and unforgiving. Thus, God helps us open  our mind and heart through His scriptures and with His Prophets who help us convert our hearts from being a hard hearten to a soft, humble, and forgiving. It is one of the manifold ways how God helps us to see ourselves and lead us to repent and renew ourselves."
Ezekiel 36:26-27 says:
"I will give you a new heart and put a new spirit within you; I will take the heart of stone out of your flesh and give you a heart of flesh. I will put My Spirit within you and cause you to walk in My statutes, and you will keep My judgments and do them."
Prophecy prompts us to grow the righteous living
Prophecy foretells the past, present and future. If you take a look at the New Testament, it tells us a lot of admonitions concerning the attitude and the action that God's people would take at times of difficulties and dangers. With the knowledge of prophecy, we are encouraged to live in God's way by following his righteous ways.
Luke 21:36 says:
"Watch ye, therefore, and pray always, that ye maybe accounted worthy to escape all these things that shall come to pass, and to stand before the Son of man."
 Prophecy gives hope

People naturally focus on dreadfulness especially when the biblical prophecy tells us about the end of time or end of the world. Usually we become so fearful of the bible verses pertaining to catastrophe and warning judgment, and other calamities mentioned in the bible.
However, all these events in all biblical prophecies remind us to be hopeful for the coming of Christ. Many prophecies stress that Christ will come again, save His people and establish a Kingdom of God, and this could be great news to all mankind!
Daniel 7:27 says:

"And the kingdom and dominion, and the greatness of the kingdom under the whole heaven, shall be given to the people of the saints of the most high, whose kingdom is an everlasting kingdom, and all dominions shall serve and obey Him."
This biblical Prophecy reveals good news to everyone that Jesus Christ will return and will provide us a Kingdom. This means that Christ will protect us, give us a better life, and everlasting happiness, through His Son Jesus Christ as long as we are following His ways as godliness.