Did You Know It's Time To Walk Into Your Season!!!
To everything there is a season And a Time

To every purpose under the heaven (Ecclesiastes 3:1)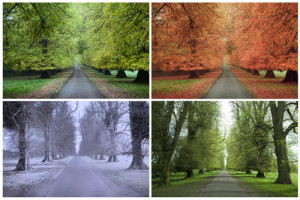 Everyone is born with destiny and purpose on the inside of them. Everyone has seasons that they must walk through. There is five prophetic seasons you can walk through in your life. Do you know which prophetic season you are walking through?
Gilgal Season
Bethel Season
Jericho Season
Rahmah Season
Jordan Season
One of these seasons you are in your life and you need to find out. What is stopping you from your destiny!
When you are in your season. You can be in a season of holding. Asking God, why are you going through certain turnmoil. Why does it keep happening to me? Why is money not flowing? How come love ones and family members have turned there back on me? I must share with you as a Prophet of God, what I have seen in the spirit, the hands of the enemy taking what is not his but yours. But the devil is a liar, he wants to confuse you so you will not know what season you are in, he wants to trip you up. But God has given me instructions to let you know that you are coming out.
The prophetic word can stop,your enemy from locating you
The prophetic word  can keep you out of the cold
The prophetic word can stop sickness from taken over you
You are closer to your answers more than you know. Prophetic prayer in your life will give you answers that you are looking for.
I want to let you know the benefits of knowing your seasons, yes there are Blessings in knowing your season, why allow the enemy to keep following you, why be left out in the cold, you don't have to be sick you can know your calling and be blessed. Here are some reasons you need to know your season:
You will be protected from hurt, harm and premature death
The Lord will shelter you from the enemies that are seeking you out
What is attacking your body will flee
The enemy will no longer hold you down nor cross you out
You can eat the good of the land instead of dead things
Submit your prophetic prayer request today, to understand your season in your life. You can not be stop because God want you to keep continuing on your destiny.
Save